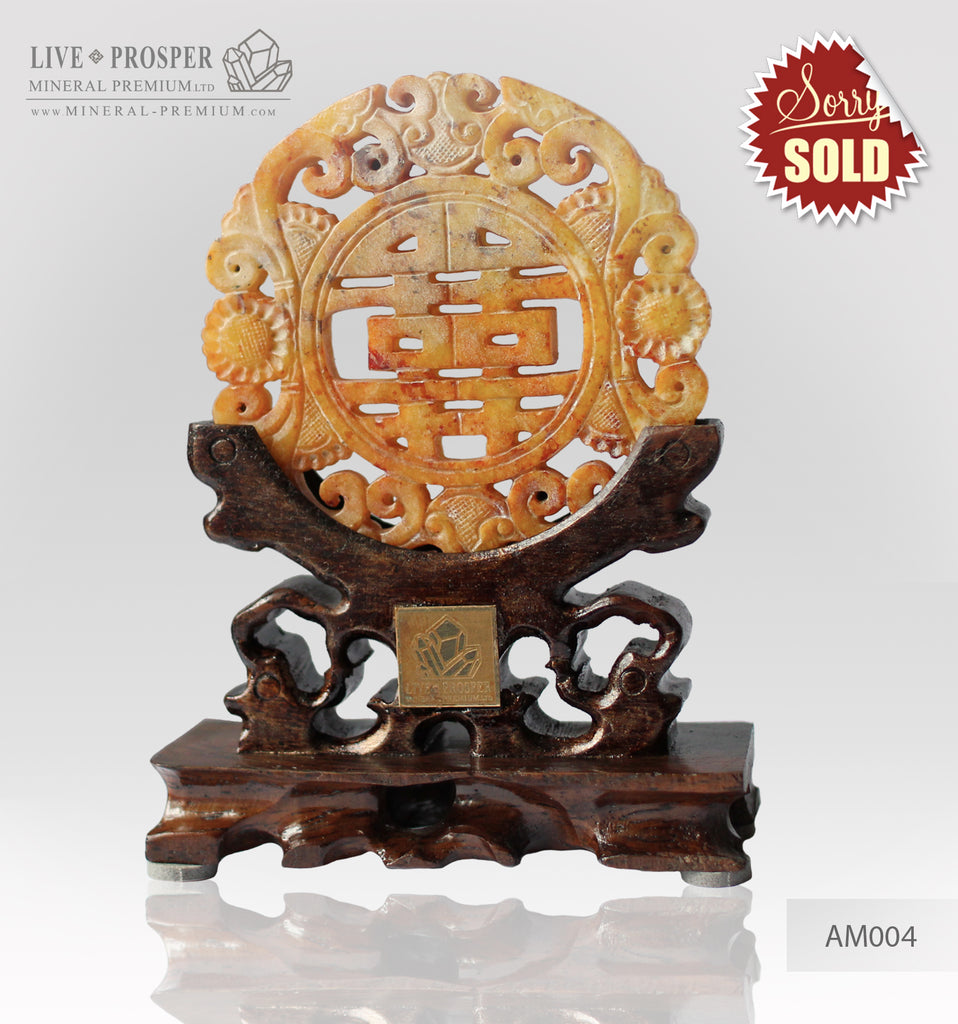 Jade Amulet on a wooden stand Tibetan Endless knot
$150.00
*SOLD OUT on 26.02.2018 you can send a request for the similar product eshurin@gmail.com
*ПРОДАНО 26.02.2018 доступно аналогичное изделие
ID. PRODUCT: АМ004

NAME OF PRODUCT | НАЗВАНИЕ ИЗДЕЛИЯ 

Jade Amulet on a wooden stand Tibetan Endless knot
Нефритовый Амулет на подставке из дерева - тибетский узел бесконечности

MATERIALS | МАТЕРИАЛЫ

jade, wood
нефрит, дерево

DIMENSION | ГАБАРИТЫ

h stone=5,5cm 7,0х0,9сm 0,50g
wood stand weight 0,51g
h=11,0cm (total composition)
total weight = 0,101g

h камня =5,5см 7,0х0,9см 0,50г
вес деревянной подставки 0,51г
h=11,0см (всей композиции)
общий вес =0,101г.
ЗНАЧЕНИЕ АМУЛЕТА | THE MEANING OF THE AMULET 
Amulet with the symbol of infinite cosmic happiness "Tibetan mystic symbol – endless node": flowers - symbolizing spring and prosperity, waves - symbolizing mankind and fertility.

Амулет с символом бесконечного космического счастья «Тибетский мистический символ - узел бесконечности» а также: цветы – символизирующие весну и процветание, и волны – символизирующее человечество и плодородие.

SHIPPING | ДОСТАВКА | משלוח 

Worldwide Delivery: DHL, UPS, ISRAEL POST, EMS, СDEK,
Доставка по миру: DHL, UPS, ISRAEL POST, EMS, СДЭК,

משלוח מקומי ובינלאומי: DHL, UPS ,ישראל פוסט,СDEK, EMS
Related Products